Rug Cleaning Carpet Washing
East & West Rug Cleaning co.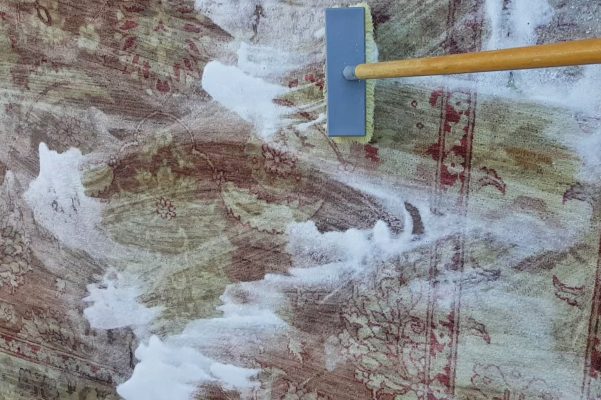 Rug Cleaning
How often rug cleaning must be done? It depends on traffic and lifestyle. We offer free assessment when your carpet need cleaning. When it comes to rug cleaning, it is very important to know what type of area rug you are dealing with. Each fabric has its own characteristics. And what works with one fabric will not necessarily work with another fabric. In fact, it may actually do irreparable harm when doing area carpet washing.There is a variety of different types of area rugs from natural to synthetic. When it comes to area carpet cleaning they all have different characteristics, which need individual attention.
Natural Fibers
Wool Area Carpet – This rug is the most common and popular of all rugs. It is versatile and durable and can withstand many types of spills and mishaps.
Cotton Area Carpet – These rugs are usually less expensive than wool rugs, take dyes well and come in many colors. They are less durable than wool.
Jute And Sisal Rugs – These area rugs aren't very durable and tend to be rougher on the feet than wool or cotton area carpets. They are also very tough to remove certain stains. Because jute cuticle are open.
Silk And Viscose –  These carpets are very soft and have a smooth sheen. They take dyes well so come in lots of different colors. Unfortunately, they are not very easy to wash and are often mixed with wool to make them more stand up. these fibers can be tricky, make sure you have an area rug expert clean these rugs.
Synthetic Fibers
Nylon Area Rugs – These rugs are very durable and easy to clean. Although they come in a vast array of colors, they do fade over time. Nylon area carpet cleaning is quite simple to do.
Rayon Area Rugs – Rayon is a manufactured fiber that comes in a variety of colors but cleaning is a very difficult process and should be done by professionals only. Learn more about rayon area rugs here.
Polypropylene – This is the most commonly used fiber for carpets. It is very durable and soft and can be used outdoors. Polypropylene area carpet are not recommended
Polyester – These area rugs are very durable. Because they are solution-dyed they are resistant to fading and bleaching.
Fine Area Rug Cleaning Difficulties
Cleaning area carpets can be very tricky. One of the main reasons for this is that generally, carpet cleaning companies don't know what type of dye or fibers are in their fine area rug. Silk rugs need different methods of cleaning and different cleaning solutions than other types of fine rugs, such as wool.
For example, if you spill something on a wool rug and scrub it with a brush you might not do any damage. But if you do that with a silk carpet you will more than likely ruin the fibers permanently.  When you are doing rug cleaning you must first start with determining what fibers are in the area rug.
Area rug maintenance
The key to making area rug cleaning easy is to do proper maintenance. Some area carpets can be quite expensive and are often passed down generations.
With proper maintenance, an area carpet can last many generations. You must vacuum your fine area rug on a regular basis. This not only keeps it clean but it also helps in the prevention of moths.
Rotation also helps with not to create traffic line. If you rotate it the traffic gets more evenly distributed. It also ensures the entire area rug is being vacuumed and not just the section of the rug that is visible. Rotating fine area rug is also recommended. If you leave it in the same position all the time, the sun can bleach certain areas.
Doing these basic things will extend the life of carpet.

Area rug cleaning professionals
A valued handmade fine area rug should be cleaned by a professional. Area rugs can be ruined if not cleaned properly. It happens quite often. Proper area rug cleaning needs skill and experience. The techniques used and the cleaning solutions need to be correct or serious damage can happen.
Do not attempt to clean it yourself first. Immediately call an expert area rug cleaner and get their advice before doing anything.